The Talent Suckers are vampires and were enemies of AmiYumi. Their music is so bad, their longest concert is 25 seconds. Their names are Vlad, Nicolai and Mitch.
They appeared in "Talent Suckers", where they stole Ami and Yumi's talent and played a "mangled" version of their theme song. Kaz ordered pizza with garlic on it and the Talent suckers fainted from the scent. Yumi used a plunger to get her and Ami's talent back. In later episodes, the two bands seem to be on good terms.
Vlad is the smart vampire, Mitch always grunts, and Nicolai is the idiot.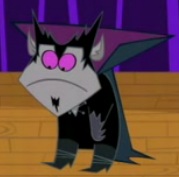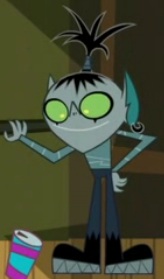 Ad blocker interference detected!
Wikia is a free-to-use site that makes money from advertising. We have a modified experience for viewers using ad blockers

Wikia is not accessible if you've made further modifications. Remove the custom ad blocker rule(s) and the page will load as expected.